Menus
À La Carte - dinner
Appetizer
---
Main
---
Side
---
Dessert
---
Table d'hôte - dinner
4 courses including soup or salad,
appetizer, main course, dessert and coffee
Appetizer
---
Lettuce, vegetable shavings, lemon sour cream, pickled onions, artichokes, tomatoes, lime and ginger dressing
Pulled duck, pear chutney, yuzu caramel, walnuts, cranberries
Blinis, pear compote, port and maple reduction
Wild mushrooms, milk foam, porcini powder
Mango salsa, Espelette pepper, passion fruit
Capers, shallots, chives, Dijon mustard, tabasco, Worcestershire, egg yolk
Chives, green apple, avocado oil, wasabi mayonnaise
Orange blossom cake, camerise jelly
Main
---
Cream, white wine, garlic, parsley.
Gratin dauphinois, green pepper sauce
Concentrated veal juice, crushed potatoes with olive oil, vegetables
Puttanesca sauce, anchovies, capers, tomatoes, kalamata olives, garlic, withe beans
Savoy cabagge, creamy Ricard sauce and chervil
Chives, green apple, avocado oil, wasabi mayonnaise. French fries or salad or both (3$)
Capers, shallots, chives, Dijon mustard, tabasco, Worcestershire, egg yolk, french fries or salad or both (3$)
Sweet potato and dates mousseline, camerise sauce, vegetables
Pasta, local cheeses, chive, truffled salsa, ''croissant'' crumble.
MUSHROOM RISOTTO (EXTRA SCALLOP 8$)
Wild mushrooms, mascarpone, truffle salsa, shallots, withe wine
Sweet potato mousseline, pear chutney, port and maple reduction
Maître d'Hôtel butter, fries or salad or vegetable (2 choices, add 3$)
Dessert
---
Maple caramel, vanilla ice cream
CRISPY COFFEE AND CHOCOLATE
Creamy chocolate, coffee mousse, hazlenut
Zacharie Cloutier, Bleu Bénédictin, Brie Laliberté, Alfred le Fermier, crostini, nuts, berries jelly
Mother's Day
3 courses for 22$
Sunday May 11, 2014 - 11:00 to 15:00
Appetizer
---
Consultez notre ardoise en restaurant.
Main
---
Classique, frites ou salade.
Vinaigrette pamplemousse, poivre rose et estragon, roquette, frites ou salade.
Risotto, champignons, tombée d'épinards et parmesan.
Morue, tempura à la bière, salade de fenouil, radis, concombres et sauce tartare.
Fromage mozzarella, tomates, laitue, bacon, oignon frit, frites ou salade.
Purée de pommes de terre, compote de pomme, oignon caramélisé, sauce moutarde ancienne.
Pâtes, fromages du terroir, ciboulette, salsa truffée, crumble de croissants.
Jus de viande à l'échalote, frites ou salade.
Pommes de terre grelots, oignon, bacon et haricot vert, jus de viande simple
Vinaigrette au hareng fumé, gnocchi, fenouil confit et épinard.
Dessert
---
Wine list
White wines
---
France
---
Côtes de Gascogne 2018, Chardonnay, Domaine La Hitaire
Vin de Pays d'Oc 2018, Vignes de Nicole, Paul Mas
Alsace Riesling 2017, Louis Hauller (Bio)
Chablis 2017, Joseph Drouhin
Chablis Premier Cru 2018, Vaulignot, Louis Moreau
Sancerre Frétoy 2018, Domaine Tinel-Blondelet
Pacherinc-du-vic-Bilh 2014 2014, Château Montus
Chablis 1er cru 2017, Domaine Chanson
Pouilly-Fuissé 2016, L'Âme Forest, Éric Forest
Italy
---
Mario's 2018, Arneis, Favorita, Chardonnay, Pelassa
Vigneti delle Dolomiti 2018, Maso Grener
Isonzo del Friuli 2017, I Feudi di Roman, Lorenzon
Portugal
---
Douro 2017, Coroa d'Ouro, Pocas
Douro 2017, Monte Sao Sebastiao
Vinho Verde 2015, Aphros (BioD)
United States
---
Chardonnay 2017, Château Ste Michelle
Clarksburg 2016, Chardonnay, Prescription, James Ream
Finger Lakes 2016, Chardonnay, Nathan Kendall, New-York
Spain
---
Penedès 2016, Ulls de Mel (sans sulfite, bio)
South Africa
---
Chenin Blanc 2019, Barrel Selection 008, Imbuko Wines
New Zealand
---
Chardonnay 2014, De La Terre
Red wines
---
France
---
Corbières 2018, Château du Grand Caumont
Corbières 2015, Château Cascadais (Bio)
Médoc 2015, Château Vallière
Bordeaux Supérieur 2015, Château La Tuillerie du Puy
Montagne Saint-Émilion 2014, Château Rocher-Corbin
Bourgogne 2018, Le Fouleur, Defouleur Frères
Juliénas 2017, Les Fouilleuses, Domaine Les Villier
Saint-Joseph 2017, Domaine Grangier
Lalande de Pomerol 2015, Château du Grand Chambellan
Listrac-Médoc 2015, Château Clarke
Saint-Estèphe 2015, Château Pomys
Givry 2018, Domaine Pelletier-Hibon
Saint-Émilion Grand Cru 2010, Château Queyron Pindefleurs
Saint-Émilion Grand Cru 2016, No 3 d'Angelus, De Boüard & Fils
Côte-Rôtie 2017, La Chavarine
Italy
---
Marches 2018, Cabernet Sauvignon, Gambelli
Chianti 2015, Astorre Noti, Alessandro Berselli
Toscana 2015, Machiavellico, Mangiacane
Orcia 2016, Leone Rosso, Donatella Colombini
Valpolicella Ripasso Classico Sup. 2017, Stefano Accordini
Trentino 2017, Vigna Brindesi, Pinot Nero, Maso Grener (Bio)
Rosso di Montalcino 2017, Capanna di Cencioni
Morellino di Scansano Riserva 2015, Purosangue, Terenzi
Toscana 2015, Francesca Romana, Terenzi
Barolo 2015, Camilla, Bruna Grimaldi
Barolo Reserva 2008, Roberto Sarotto
Chianti Classico Gran Selezione 2016, Roncicone, Ricasoli
Toscana 2015, Geremia, Rocca di Montegrossi
Brunello di Montalcino 2014, Donatella Colombini (Bio)
Brunello di Montalcino 2018, Capanna di Cencioni
Barolo 2010, Audace, Roberto Sarotto
Portugal
---
Douro 2016, Coroa d'Ouro, Pocas
Douro 2015, Monte Sao Sebastiao
Vinho Verde 2015, Silenus, Aphros
United States
---
Merlot 2017, Long Barn, Fior di Sole
Pinot Noir 2018, Cloudline
Zinfandel 2017, Mother Clone, Pedroncelli Winery
Cabernet Sauvignon 2016, Cult, Salvestrin
Spain
---
Navarra 2018, Tempranillo, Vega Sindoa
Navarra 2014, Izar, Vega Sindoa
Argentina
---
Cabernet Sauvignon 2016, La Mano Derecha, Bodega Calle
New Zealand
---
Syrah Reserve 2015, De la Terre
Gift card
Delivery:
Total:
Informations
Where?
469 rue Principale Ouest
Magog, Québec, J1X 2B2
819.868.8808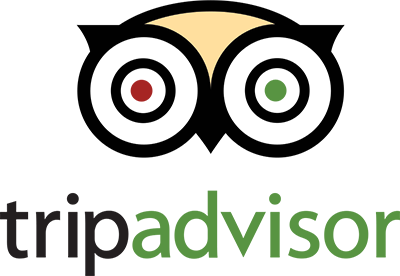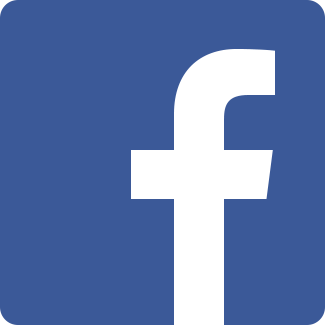 When?
Monday
Closed
Tuesday
17:00 - 21:00
Wednesday
17:00 - 21:00
Thursday
17:00 - 21:00
Friday
17:00 - 22:00
Saturday
17:00 - 22:00
Sunday
Closed
How?

Start an itinerary